About Asian Society of Transplatation (AST)

The
Asian Society of Transplantation (AST)
was formed in 1981 when the charter members met at the annual congress of Asian Society of Nephrology (ASN). According to the laid down constitution, the objectives of the Society were defined as:
Promotion of exchange of information relating to transplantation.
Development of medical, biological and social disciplines in transplantation in Asia.
Cooperation in the training at all levels of professional involvement – nursing, transplant coordinator, pharmacists, physicians, surgeons and other disciplines involved in transplantation.
Organ transplantation in Asia has progressed rapidly over time. Many countries have moved beyond kidney transplantation and embarked on Heart, Liver and other organ transplantations. There have also been greater investments on infrastructure and personnel without which no progress could be made. The major challenge continues to be the lack of organs particularly from cadaveric donors. To implement the deceased donor programme, the basic requirements start from a law in the country, public awareness, infrastructure, trained personnel and the necessary funds. With the easy availability of living donors, especially for kidney transplantation, some of the Asian countries have become a prey to unethical practices. The Asian Society of Transplantation is a platform to provide assistance and help and plays an important role in the development of transplantation in the region. It serves as a forum for doctors and scientists involved in the field of transplantation to exchange views, present research findings and develop networks for mutual benefit through its biannual conferences. The AST also has future plans to help and assist its member countries to develop and make further progress in organ transplantation, progress in related research and form a network for organ exchange through a central registry.
About Malaysian Society of Transplantation (MST)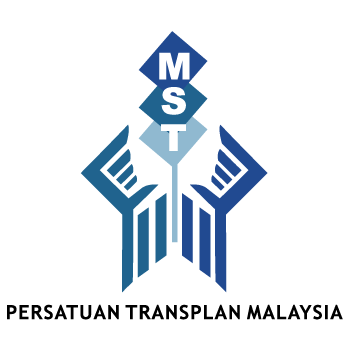 Malaysian Society of Transplantation became a registered society on 22 July 1994. It was conceived to meet the needs of promoting transplantation in Malaysia. The objectives of the society are:
Promote and assist in the development of organ and tissue transplatation in Malaysia.
Disseminate and exchange information relating to the field of transplantation at both national and international levels.
Ensure and maintain ethical standards in the field of transplantation in Malaysia
About Malaysian Society of Nephrology (MSN)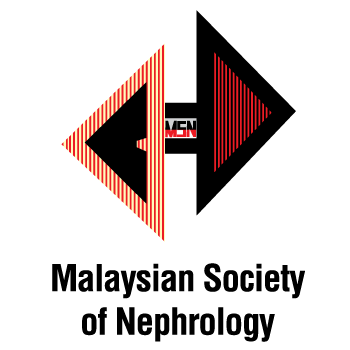 The Malaysian Society of Nephrology (MSN) was formally recognized by the Registrar of Societies on 21 December 1984.
The objectives of setting up the society by the pioneer members, Drs. Abu Bakar Suleiman and Zaki Morad, were as follows:
The objectives of the Society shall be the advancement of the Science, and Practice of Nephrology and allied Sciences
To act as an authoritative body for the purpose of consultation in matters of professional and public interest concerning Nephrology.
To facilitate communication amongst doctors practising Nephrology in Malaysia and to meet the professional and continuing education needs of its members.